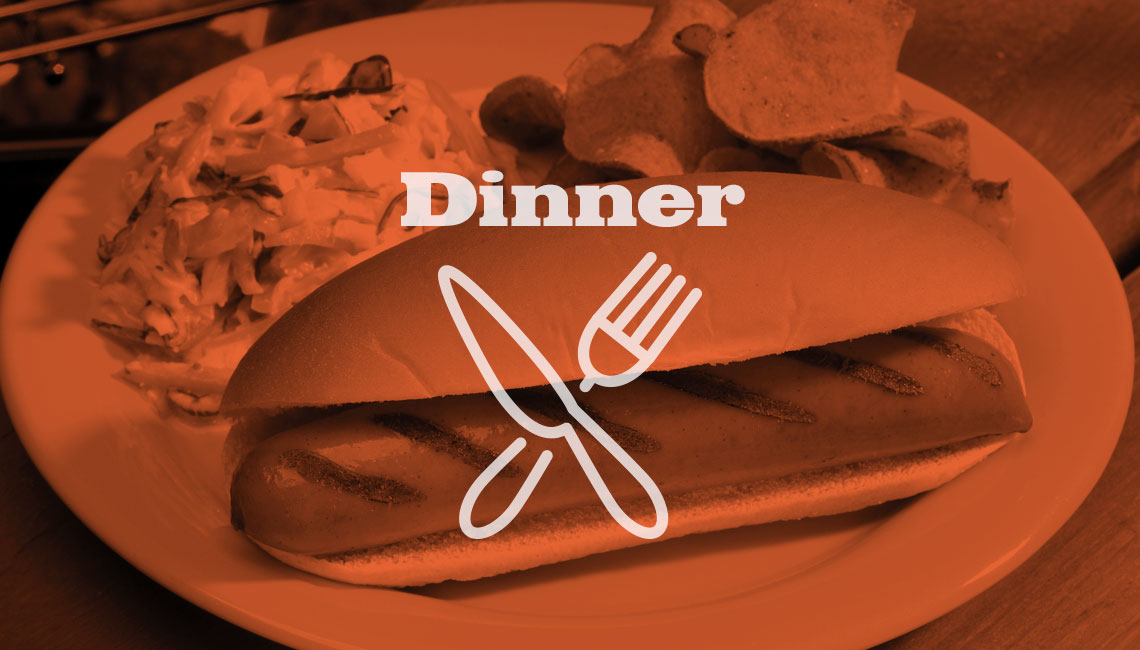 8 Fairbury Brand Hot Dogs
8 Hot Dog buns
4 Tbs. melted butter
2 Tbs dried oregano
1 cup shredded Mozzarella Cheese
9-10 Pepperoni slices, cut into quarters
½ cup pizza sauce
Add oregano seasoning to melted margarine or butter to blend.
Brush on top of bottom halves of split buns. Toast until golden.
In small bowl, mix together onion, cheese and pepperoni pieces.
Toss well.
Place hot dogs on broiler pan and fill with approximately 1 Tbs Pizza sauce.
Top with Pepperoni/Cheese mixture.
Broil 10 inches from heat until cheese melts and hot dogs are heated through.
Serve in oregano toasted buns.