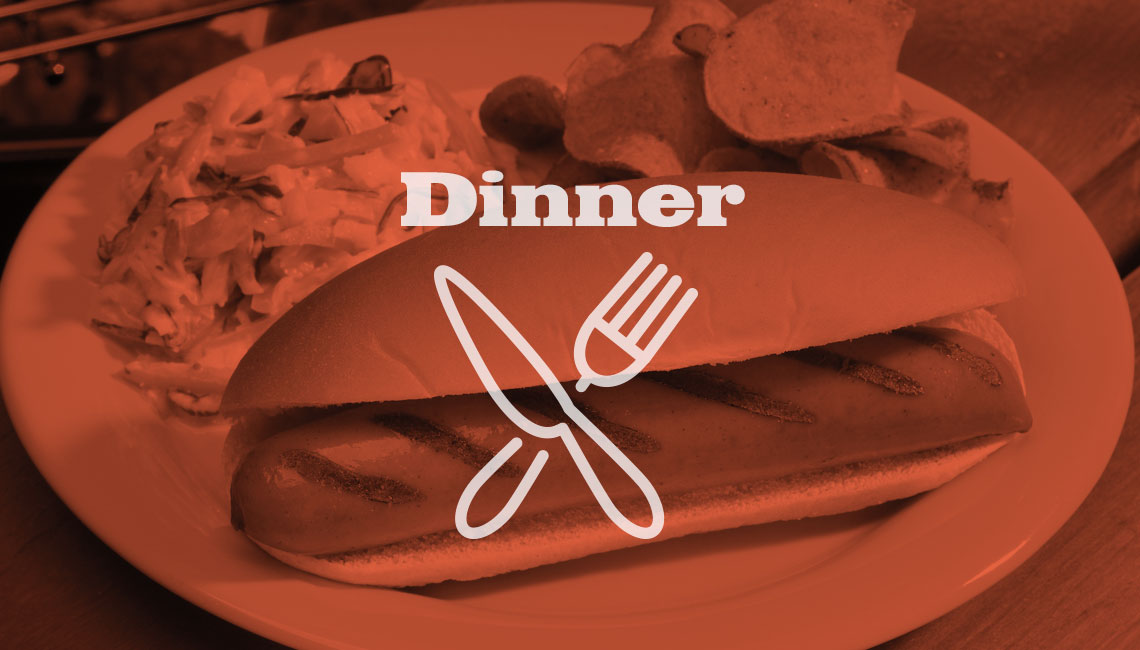 1 pound Wimmer's Polish Sausage
9 eggs, beaten lightly
3 cups milk
½ teaspoon dry mustard
1 teaspoon salt
3 slices white bread, cut in cubes
1 ½ cups Cheddar cheese, grated
Mix all ingredients together except Polish Sausage, and place in a buttered 2 quart baking dish.
Cut Polish Sausage into ¾" slices and place on top of the mixture.
Cover and refrigerate overnight.
Bake at 350 degrees for 45 to 60 minutes.
Makes 6 to 8 servings.
Fresh fruit, hot rolls, salad and dessert can be added to menu.