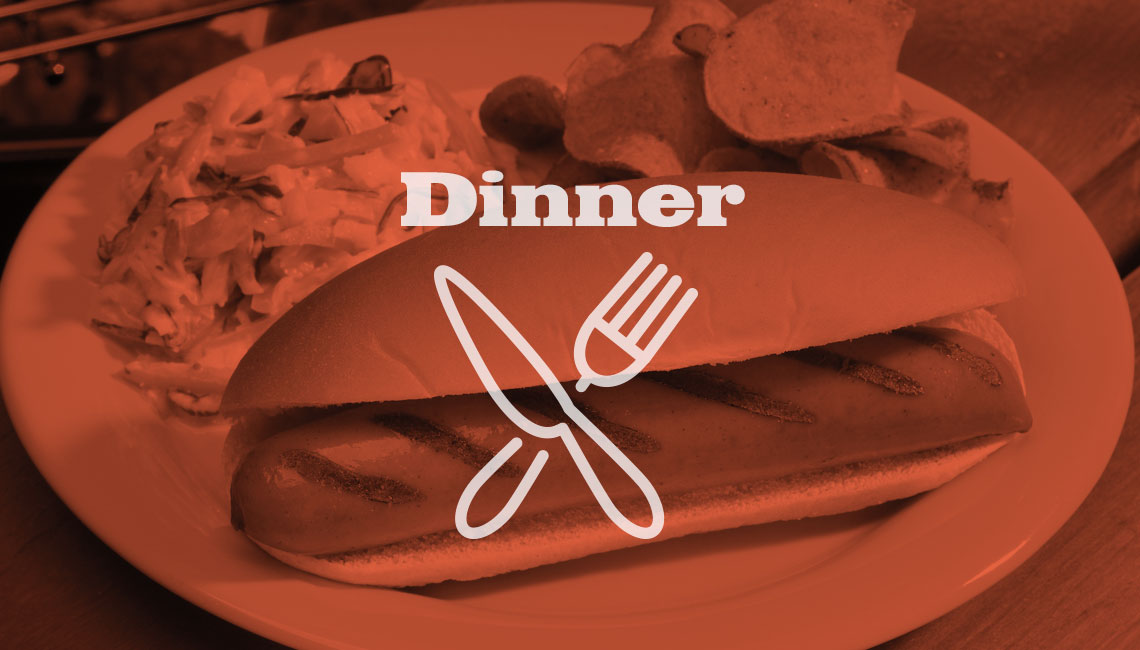 4 Wimmer's Bratwurst
1 head cabbage
1 can (10 ¾ oz.) tomato soup
1 cup milk
1 teaspoon salt
½ teaspoon pepper
¼ cup minced onion
1 tablespoon prepared mustard
½ cup grated Cheddar cheese
Trim outer leaves of cabbage and toss out.
Remove 4 good leaves and boil about 5 minutes.
Drain and cool.
Chop remaining cabbage and cook about 5 minutes; drain well.
Mix soup with milk, salt, pepper, onion and mustard and heat, stirring until well blended.
Heat sausages in boiling water about 3 minutes; drain.
Place sausages on cabbage leaves.Make a slit in each sausage and fill with 1 tablespoon of soup mixture.
Roll cooked cabbage leaves around each sausage and place in a 1 ½ quart baking dish.
Pour remaining soup mixture over cabbage rolls and top with cheese.
Bake at 350º for 35 to 45 minutes until golden brown.
Microwave:
Microwave covered on high 6 to 10 minutes or until heated through completely.
Rotate dish several times.
Let rest 5 minutes before serving.
Makes 4 servings.