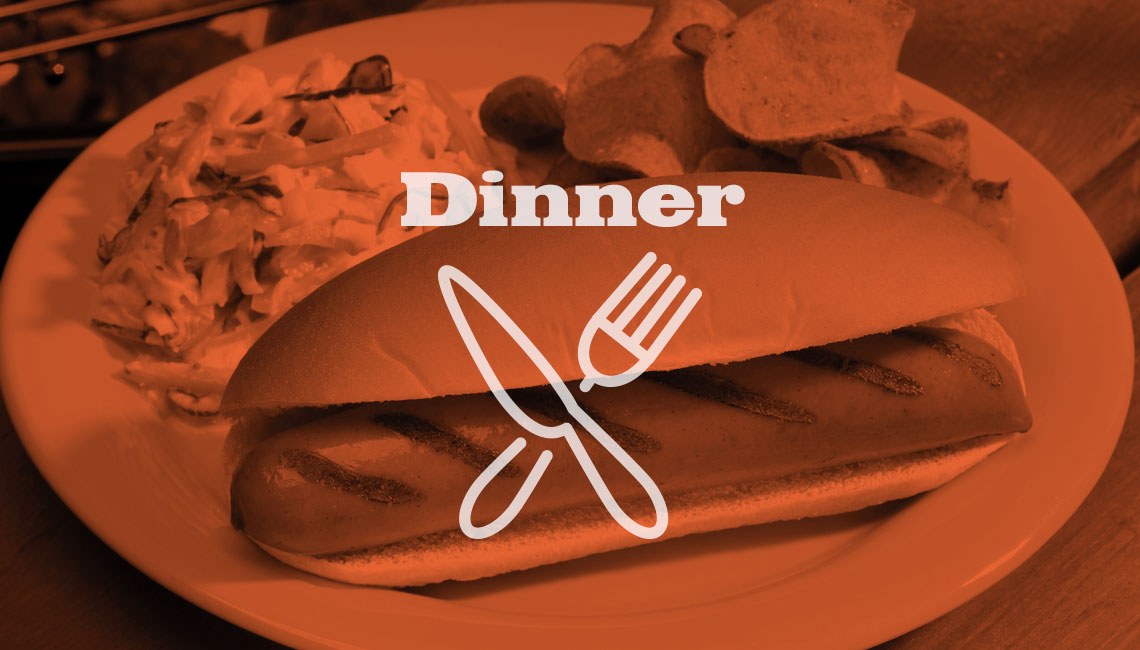 1 ½ pound Wimmer's Bratwurst Sausage
1 cup chopped onions
½ cup chopped carrots
3 tablespoons cooking oil
1 ½ cups beer
2 teaspoons salt
½ teaspoon pepper
½ teaspoon thyme
½ teaspoon caraway seed
1 bay leaf
Cut sausages in 1-inch pieces.
In a Dutch oven or soup pot, saute onions and carrots in oil until tender.
Add sausages and remaining ingredients.
Bring to boiling.
Reduce heat, cover and simmer 1 hour.
Add more beer or water if necessary.
Remove bay leaf and serve over hot cooked rice or noodles.
Makes 6 servings.