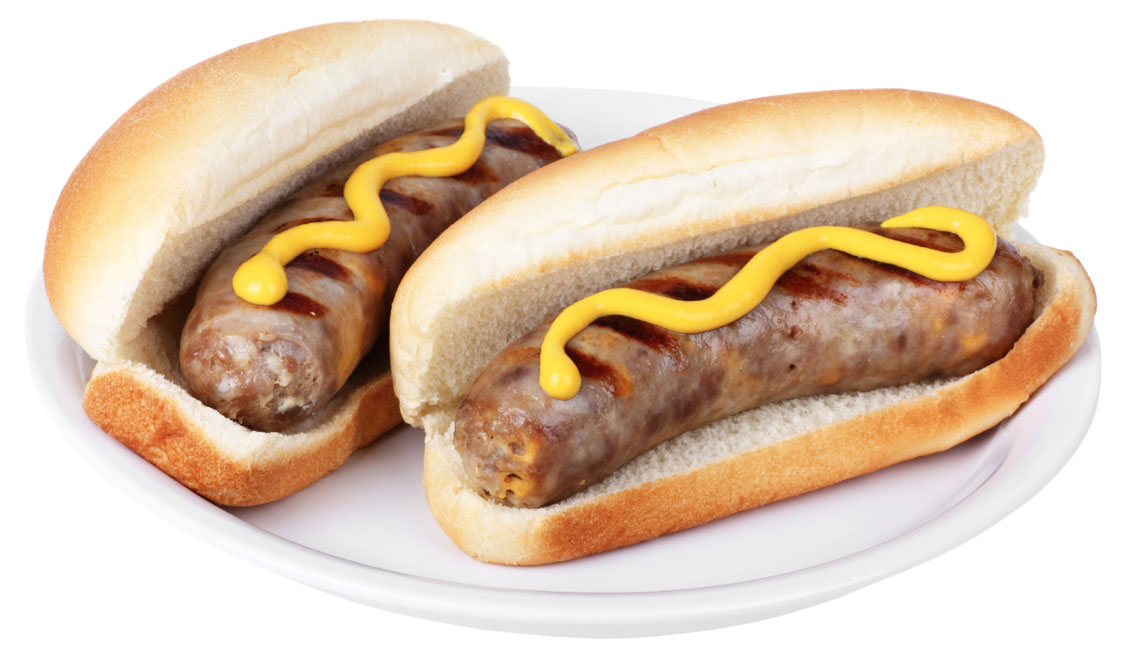 6 Wimmer's Bratwurst, cut in bite-size pieces
1 cup beer or water
6 lettuce leaves
1 medium tomato, diced
¼ cup salad dressing
1 tablespoon prepared mustard
1/8 teaspoon dill seed
6 split hot dog buns
Brown bratwurst in lightly greased skillet on low heat, turning frequently, browning on all sides.
Add beer or water, cover and simmer for 10 minutes.
Place lettuce, bratwurst and tomatoes on individual buns.
Mix salad dressing, mustard and dill seed and spoon over each sandwich.
Makes 6 sandwiches.